20 March 2014 — 19 April 2014
521 West 21st Street, New York, NY, United States New York City
#visual-art
Tanya Bonakdar Gallery is pleased to announce the solo exhibition by Dutch artist Carla Klein from March 20 until April 19, 2014. The opening reception will take place on Thursday March 20, 6-8pm.
Furthering her exploration of the relationship between painting and photography, Carla Klein's sixth solo exhibition at the gallery will bring together a beautiful selection of the artist's newest paintings. Exquisitely rendered, this latest body of work is the first in which Klein has explored the use of color beyond her muted blue-gray palette, layering reds, yellows, and oranges to create intensely vibrant and arresting compositions. Based on photographs from the artist's travels, each composition pushes the original image towards abstraction while maintaing a close relationship to the photograph itself. Traces of the imaging process such as white boarders reminiscent of cropping and drips of paint evoking surface scratches on negatives appear in many of these new works, emphasizing the layers of mediation involved in both creating and interpreting images.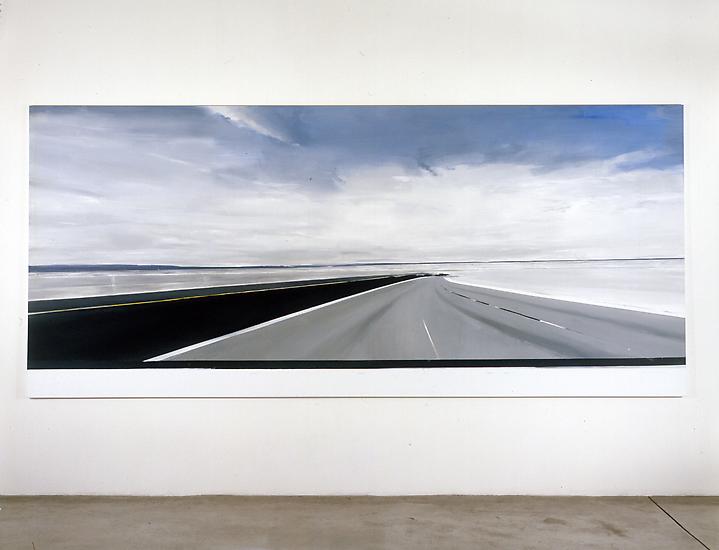 About Carla Klein
Based in Rotterdam, Klein (b. 1970, Zwolle, the Netherlands) has presented major solo exhibitions at UC Berkeley Art Museum and Pacific Film Archive, California (2006) and at Jarla Partilager, Stockholm, Sweden (2007), among other museums worldwide. Recent presentations include a solo project commissioned by the Aspen Art Museum and Aspen Skiing Company, Colorado (2009-2010), along with group exhibitions at Kunsthal Rotterdam, the Netherlands (2011) and the Bass Museum of Art, Miami, FL (2011).